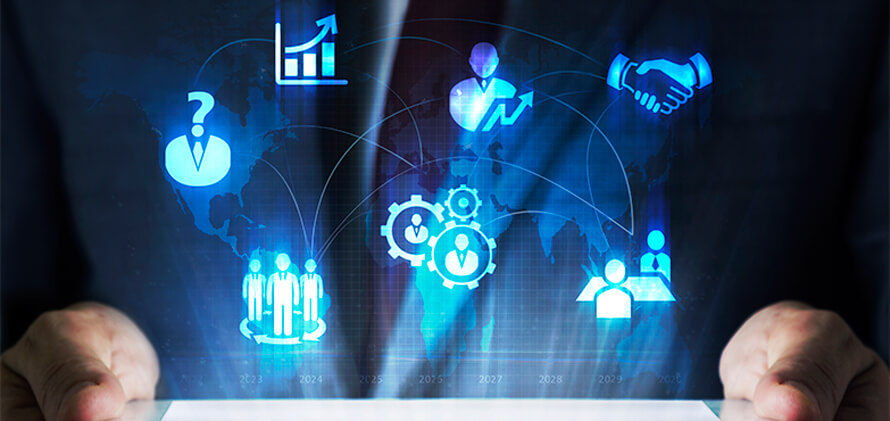 SCALE UP AND GOVERN DIGITAL WORKFORCES AND HUMANS-IN-THE-LOOP
Managing both digital and human workforces through a single panel in order to always get the best of both worlds in terms of job queues distribution, exception handling and approvals, service levels metrics (KPIs), accountability and software licenses optimization. Moreover, several RPA tools can be managed in the same platform, delivering services with the maximum level of precision, flexibility and efficiency to your internal and/or external customers.
Addressing more and more complex end-to-end processes, scaling RPA projects scope up to all business units of an enterprise and spreading it abroad different geographies, will always require a high level of expertise and the best team of specialized and skilled professionals in Advanced Orchestration.
Fully orchestrated and accelerated operations are key to scale up and manage a digital workforce, with optimal results delivery, in order to get a short-term payback and achieve high rates of ROI.